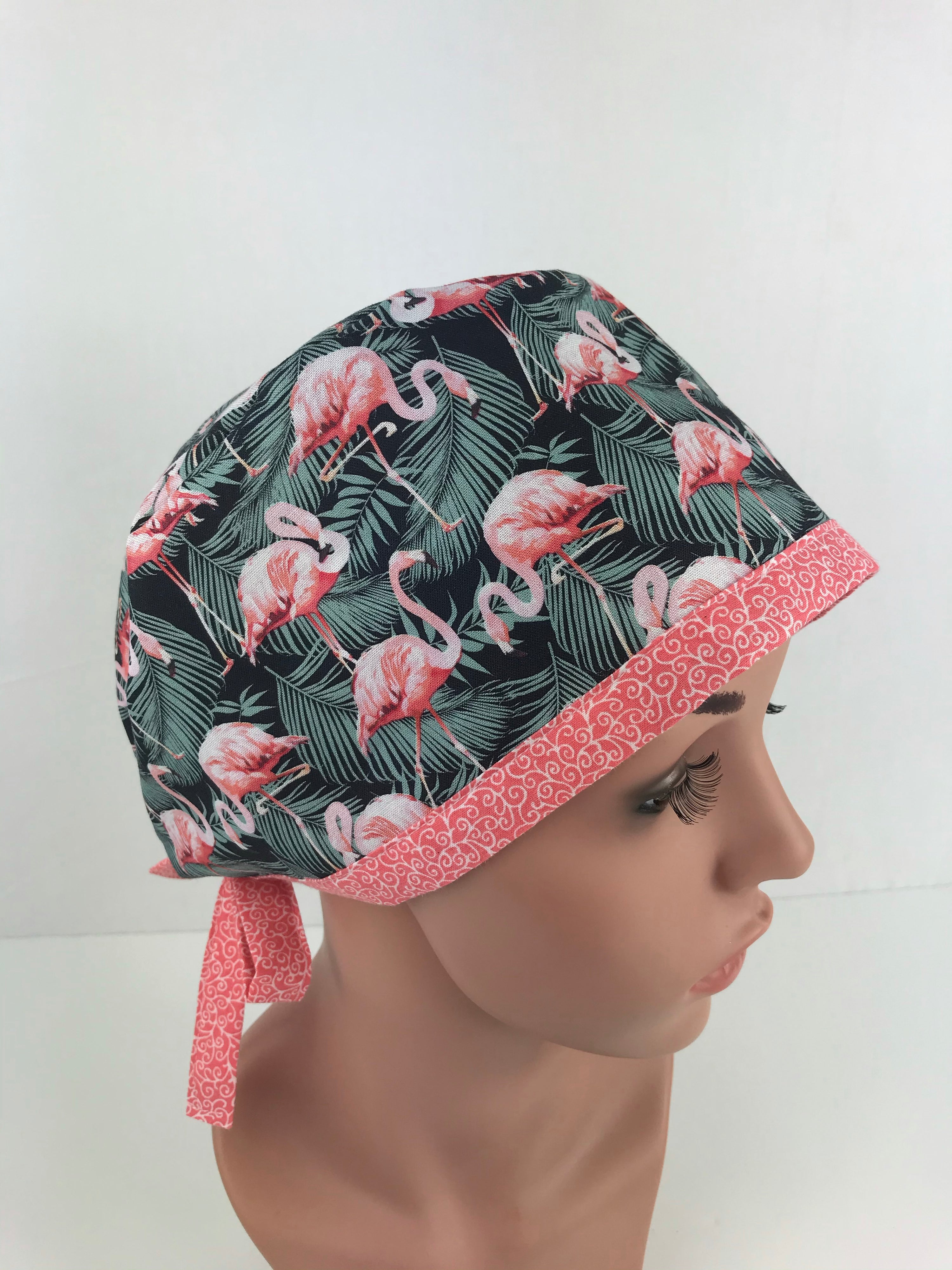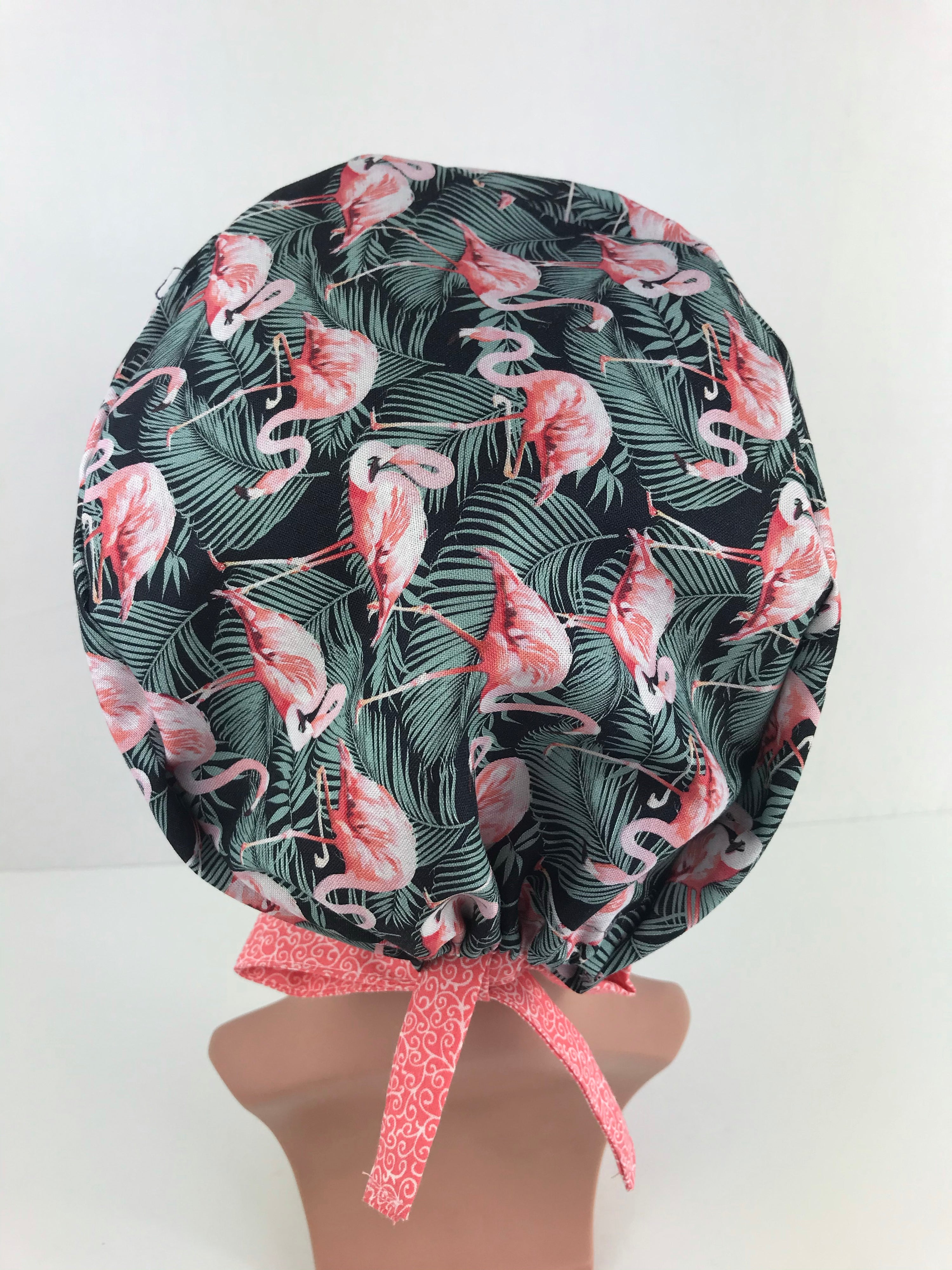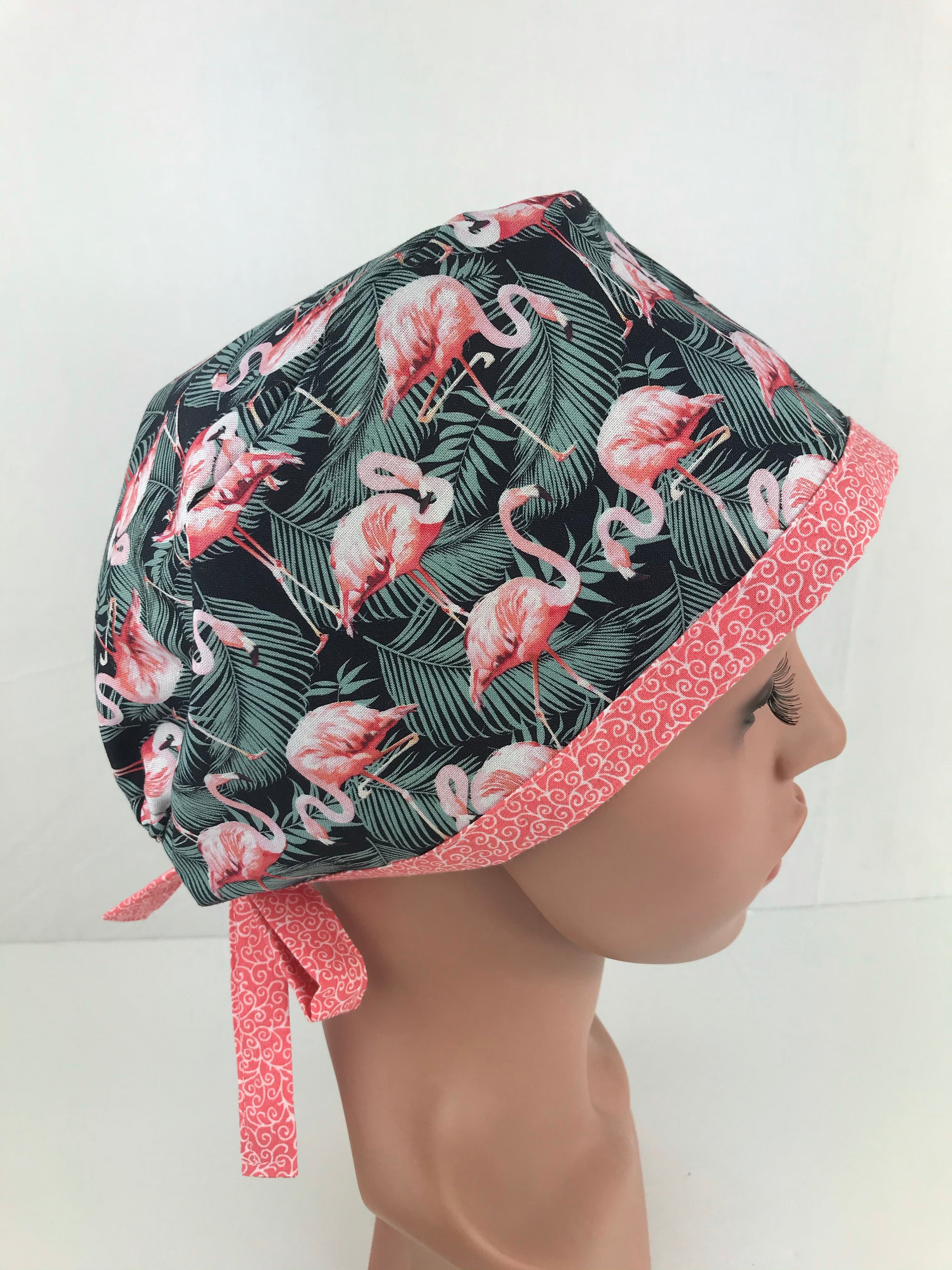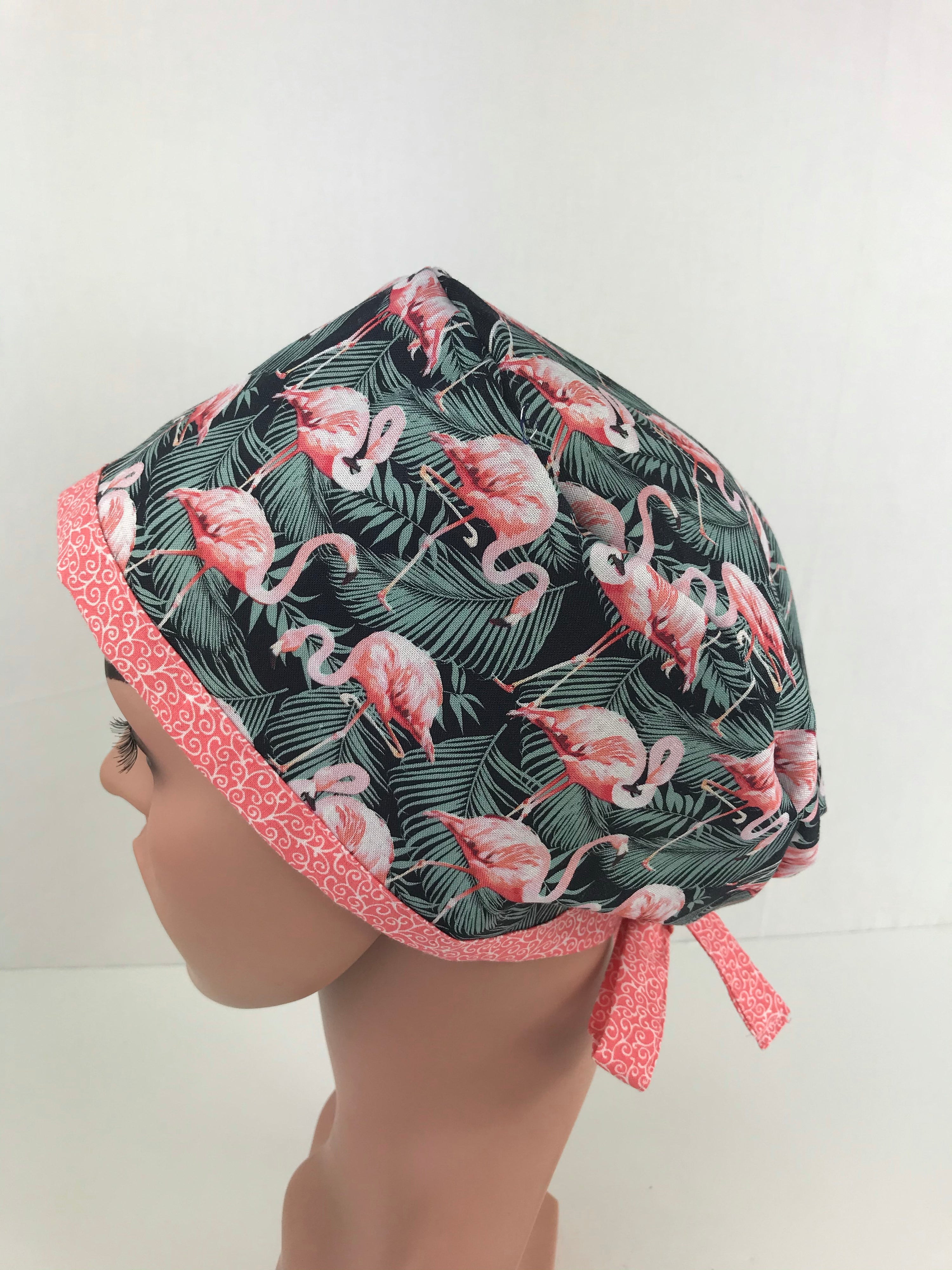 Simple, stylish, and comfortable Pixie-style design! This classic style accommodates short to medium length of hair.
Made out of 100% cotton.
Extra space in the back for a hair clip or bun.
Adjustable ribbon ties in the back for adjusting. 
Not shipping until 12/11!
Information
Shipping & Returns
Customer Reviews ✭✭✭✭✭
Not shipping until 12/11!
Information
Shipping & Returns
Customer Reviews ✭✭✭✭✭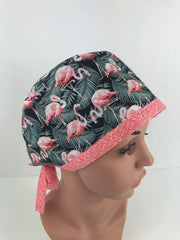 Pink Flamingos Pixie Cap
Sewed by Hand
Every scrub cap is made by hand from locally-purchased fabrics. If you have a request for modifications or a custom hat, simply message me or leave a note on the cart page.
Made with Heart
I make every cap as if I have to wear it myself. If you don't love your hat, you may return it for a full refund within 10 days of receiving it.